iPhone 11 Pro Max Repairs Adelaide
Fix Phones is best known for all iPhone repair services in Adelaide including iPhone 11 Pro Max repairs.
iPhone 11 Pro Max Repairs
iPhone 11 Pro Max, a phone with both style and power, is a mobile phone of the year with a triple lens camera, an extended battery life, a super fast processor and what not. Surely, these features don't come cheap and with permanent guarantee. But, do not worry, we offer you with all sorts of iPhone 11 Pro Max repairs and damage services in Adelaide such as
antenna repair
back cover replacement
camera repair
charging port repair
earpiece repair
headphone repair
power button repair
mute button repair
volume key repair
housing repair
sim tray repair
and many more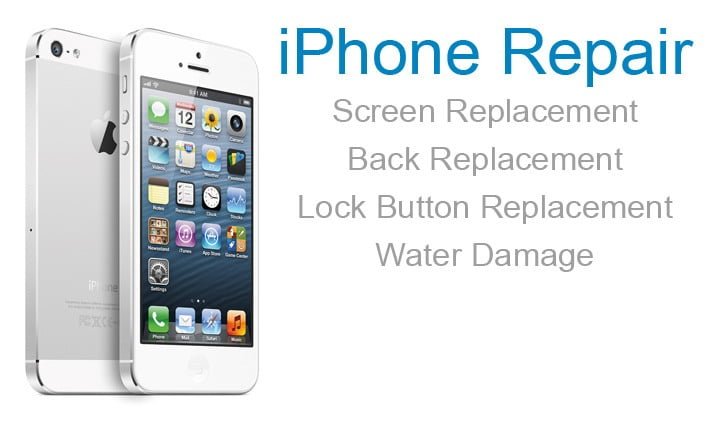 I repaired my iPhone 11 Pro Max at Fix Phones.
Fix Phones offers the best iPhone 11 Pro Max screen replacement near me.
iPhone 11 Pro Max Screen Repair
Did you break your latest iPhone 11 Pro Max Screen? Yes. Ouch, that must have hurt.
Fix Phones is the best iPhone screen repair in Adelaide and always there for iPhone 11 pro Max screen replacement in no more than an hour. After the repair, you will get back your phone with a much clearer display. Trust us.
Screen replacement will resolve the following issues:
Cracked or broken glass.
Unresponsive touch screen.
Yellow tint, white spots or discoloration on your iPhone display.
Your iPhone flickers.
It has lines running through the display horizontally or vertically.
You can't slide to unlock your iPhone screen.
Light leaks near the top corner of your iPhone screen (usually noticeable in the dark).
Your iPhone screen has dead pixels.
LCD seems to be "washed" out.
No matter how careful you are with handling your iPhone, a slip of the iPhone from your hand is enough to take your breath away. iPhone's are vulnerable to having cracked screens and broken LCD's from just a small accident. In order to protect your iPhone against these damages, we suggest you get a good quality case, such as OtterBox Defender or the Griffin Survivor.
iPhone 11 Pro Max Battery Replacement
One third of our customers come for iPhone 11 Pro Max battery replacement in our store. The iPhone has an internal rechargeable battery. Over time, iPhone users note a decline in the battery life.  If you do note this with your iPhone 11 Pro Max, then it is time you visit our store. The battery replacement doesn't take time as we always have new OEM iPhone batteries in stock.
iPhone 11 Pro Max Back Cover Replacement
We can quickly perform a back cover replacement in just 1 hour. The most common problem with the back cover on an iPhone is that it easily cracks or shatters after a drop, whether or not it is made of plastic or glass. All generations of iPhone have this problem. However, it is always best to get a protective case if you really want to make sure your iPhone is protected.
iPhone 11 Pro Max Camera Repair
You might face with the iPhone 11 Pro Max camera shutter not opening. Try restarting your iPhone. If the problem persists, then it is a mechanical problem which can be fixed by our technicians easily in no time.
iPhone 11 Pro Max Home Button Repair
The Home button in an iPhone is the most used button. If you are having problem with it, bring your iPhone to us. We will fix your iPhone 11 Pro Max Home button so that you can use your iPhone easily as before.
iPhone 11 Pro Max Water Damage Repair
This iPhone model is said to be water-resistant but we highly doubt that it can handle all the water splashes and drops and still work perfectly fine. If you are in a doubt that the water splashes have affected your phone, we will do a liquid/water clean up. Our technicians are highly experienced and capable of dealing with the water damage in all smartphones.
iPhone 11 Pro Max Charging Port Repair
If your iPhone doesn't get charged even after connecting to the charger through the charging port, it might be a charging port issue. We suggest our customers to bring their iPhone along with their charger so that we can provide them with a repair service.
iPhone 11 Pro Max Charging Port Repair
Your iPhone 11 Pro Max has a 30-pin dock or a lightning connector, which is known as a charging port or sync port. If you have a problem with your charging port – your iPhone is not charging properly, you need to get the charging port repaired. We can repair any model of iPhone from iPhone 11 Pro Max, iPhone 11 and so on at an affordable price.
Along with the mentioned repairs, for all other repairs, please call us at 0415 785 062.
No Fix No Fees Policy
Free Assessments and Quotes Prior to Repairs
Special Discount & Rates
100 days Warranty
Certified Repair Technicians
Genuine Parts
Affordable Repairs
Quick Turnaround
Same Day Repairs
Live chat support 24 x 7