About
Us
Your Local Phone Repair Specialist
Fix Phones is a leading one-stop mobile phone and laptop repair shop in Adelaide, South Australia.When your iPhone,iPad, Laptop, PC or Mac needs repairing, you won't have to worry for long! Our technicians are skilled in dealing with all computers and gadgets whether you need home or business computer repairs. We fix all devices providing expert repairs at an affordable cost for phone LCD/ Screen replacement, iPhone repairs, laptop repair. We are proud to be the most trusted service providers with years of experience. We have 2 locations. Ascot Park and Henley Beach Road at Torrensville Plaza.
We offer quick, same day repair services for all smartphones, iPhone, iPad, tablet, laptop, MacBook and computer at the most reasonable price. We use high-quality replacement parts for repairing every electronic device.Our highly skilled technicians provide the best mobile phone repair services ensuring customer satisfaction with 100 days warranty. Some of our services are:
Microsoft Windows PC Computer Repair
Microsoft Surface Battery Replacement
Mobile Phone Repairs Near You
Apple iPad Repairs in Adelaide
iPhone Repairs in Adelaide
Apple iMac and Macbook Computer Repair
Data Recovery Specialist
Viruses, Malware, Adware and Ransom-ware Removal
Cracked and Broken Laptop Screen Replacements
Camera – front & rear
Adelaide iPhone Repairs
iPhone Screen Repair
iPhone Battery Replacement
iPad Screen Repair
iPad Battery Replacement
Phone LCD/Screen Replacement – front & back
Back Glass Replacement
Quality Phone Repairs
100 Days Warranty
Laptop Screen Repair in Adelaide
We Specialize
In
Our field of activity includes these areas
All Computer
& Tablet Services
We can Solve your Hardware and Software Problems
Fix Phones – Quality First!
We believe in delivering quality repair services. No compromise!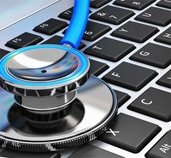 Whether your phone, laptop or computer is running unbearably slow or won't turn on at all, bring your computer to us today for all your computer repair needs. The expert technicians at Fix Phones have the experience to tackle all common issues including issues with your operating system, water damage, hardware replacement, software problems and more.
Fix Phones – Repair Specialist!
We care about your device health. We can repair your electronic devices. Device Health Matters.
It is our promise to the customer that all dealing is fair and transparent. Customer satisfaction and trust are such pillars built only through the perfect adhesive honesty and this makes us present all our business aspects openly to the client to let him take thorough look and decide for himself.
Get
Your Phone & Computer

Fixed NOW!
0415785062, 0872309662
from our professional cell phone and laptop repair specialist at Fix Phones in Adelaide.
Fix Phones is committed to provide quality repair service at an affordable price. We are making phone repair fast, convenient and easier.
With the Fix Phones services you can repair wide range of issues in your iPhone, iPad, Laptop, MacBook, Samsung, Tablet and all smartphones such as iPhone screen replacement/repair, iPhone 8 screen replacement, iPhone battery replacement, laptop screen repair, note 8 screen replacement, galaxy s8 screen replacement, Samsung s8 screen repair, iPad battery replacement, HTC 10 battery replacement, Oppo screen repair, iPhone 6s battery replacement and more.
We Care, We Share, We Repair – Fix Phones