Phone Repairs Adelaide. In Need Of Phone Screen Replacement in Adelaide?
We Can Fix That
Amazing phone repairs price available at Fix Phones Adelaide.
Price estimate
Mobile Phone
Repairs Adelaide
Fix Phones is a highly trusted mobile phone repair shop in Adelaide.
Our well-trained phone technicians with years of experience, extensive knowledge, and skills are capable of performing all kinds of device repairs including screen replacement/repairs, battery replacement, hardware and software issues, water damage repair, and can comfortably handle PCB soldering. We are committed to providing quality phone repairs at a low cost in Adelaide, SA.
Mobile phones have become an integral part of our life. We use it every day. There's no compromise when it comes to repairing your broken phone. We, at Fix Phones, understand it better than anyone. Anytime you break your precious mobile phone, laptop, or any other gadget, you quickly search for the best places to get your phone fixed near me, right? 
Why Fix Phones
Repair Mobile Phones
Fix Phones came into the mobile phone repair business with a vision to provide the best mobile phone and device experience to our customers. Repairing your mobile phone not only saves you more money but it is also much better for the environment. Also, it supports small and local businesses like us.
Your phone is one of the most important assets today as it is a link to your personal life, your work, and your friends. Whenever you accidentally break your phone or smash the phone screen, it is very important to get it fixed quickly and effectively. That's where Fix Phones come in.
Let's admit it, mobile phones and other electronic gadgets have become an inseparable part of human lives. For some, mobile phones are simply a means of communication whereas for some they are used for attaining work tasks, business calls, emails, and also for study purposes. 
In the pandemic itself, mobile phones have become a very important part of professional as well as student life. As we use the devices so much, they are prone to accidents, and malfunctioning, and sometimes they are just hard to use as the systems get obsolete. Therefore, it is always a better idea to go for a mobile phone repair. Here are some reasons you may want to visit a phone technician near you.
Few Reasons to Repair Mobile Phones
Repairing your mobile phone not only saves you money but it is also much better for the environment.

Supports Small Local Australian Businesses like Fix Phones

Helps in creating jobs

Saves Time
If you are looking for repairing your phone, iPad, iPhone, tablets, and other smartphones anywhere in Adelaide or North Adelaide, Fix Phones is your ultimate destination. We are proud to be one of the fastest growing and best mobile phone repairs in Adelaide, SA.
How Does
Fix Phones Work
Get your device repaired in just three easy steps
Step 1. Tell us your Issue
Help us detailing the device problem to get it working properly again.
Step 2. Get repair estimate
Check the repair Price estimate.
Step 3. Bring your device
Handover your device at any of our location.
WILL MY PHONE WORK THE SAME AS A
BRAND NEW PHONE?
Yes! Absolutely!
Fix Phones use high-quality and genuine phone parts to repair your device. Be it your phone's screen, battery, digitizer/touch screen, camera, or battery. Your phone will work the same as the day you bought it once we have finished the repair.
Did you know?
Literally, millions of electronic devices like mobile phones, computers, laptops, and televisions are discarded in an unmanaged way every year in Australia. The discarded products with a battery or plug such as computers and mobile phones are called E-Waste. To be honest, were you familiar with the term E-Waste before?
No? Don't worry, you are at the right place. At Fix Phones, we understand the consequences of electronic gadgets. So, we have become a strong advocate for electronic repairs. This is why Fix Phones came into business a few years back. Let's learn more about E-Waste and how as responsible Australian citizens we can help reduce it.
What is E-Waste?
According to Wikipedia, Electronic waste or e-waste describes discarded electrical or electronic devices. Used electronics which are destined for refurbishment, reuse, resale, salvage recycling through material recovery, or disposal are also considered e-waste.
We can also understand it as an informal name for electronic gadgets nearing the end of their "useful life". Tons of electronic products go to waste because people are not familiar with the repair process. Meanwhile, millions of people who are in need of cell phones go without because of accessibility and economic crisis. Instead, if we go for phone repairs and fix phones, we will create many jobs and opportunities for people. Similarly, we can support the efforts made by phone repair companies for e-waste management.
Lastly, if you are still here, you are already a part of the revolution and doing your best for e-Waste management. So, the next time you're thinking about getting a new phone before going for phone repairs, remember that your small part can make a big difference. With the help of our skilled technicians and their expertise, your mobile phones will become brand new once again.
So, what's stopping you? Do not live with a faulty device. Call Fix Phones today or visit any of our stores in zip code 5031 and zip code 5043.
Cell Phone Repair Store
Looking for the best mobile cell phone repair shop near you? You are at the right place. Fix Phones in Adelaide is the right choice for you.
Do Fix Phones offer the best mobile phone repairs in Adelaide? Please help me find the best mobile phone repair shop near me. Well, Fix Phones is your one-stop repair shop in Adelaide.
Fix Phones is one of the most trusted and best mobile phone repair shop in Adelaide.
We offer quality repair services near you including phone screen repair in Adelaide.
We provide quick phone screen replacement near Marion Rd and Henley Beach Rd at Torrensville Plaza, Adelaide at best price.
Our Technicians are Ready to
Fix Phones!
From iPhones to iPads, Android mobile phones to tablets, laptops, and computers, Fix Phones can repair your cell phone or tablet in no more than an hour. Our technicians are super cooperative and offer you a huge discount as well as a warranty for any repairs. Adelaide's phone repairs company is proud to offer quality phone repairs at an amazingly affordable price.
BEST MOBILE PHONE REPAIRS IN ADELAIDE
All of our mobile phone, iPad, iPhone, and tablet repairs are of the best possible quality and backed up with a 100 days warranty.
Fix Phones provides mobile phone repairs at a very reasonable cost with the best quality repair parts available in the market for mobile phone repairs. We can repair various ranges of mobile phones like iPhone Repairs, Samsung, Oppo, Nokia, Huawei, Google Pixel, etc.
Our technicians are extremely professional and well-trained for all kinds of mobile phone repairs and laptop repairs. Still, confused about whether to get your mobile phone repaired or to buy a new one?
Well, it is much better to get the mobile phone repaired as it is cost-effective and it reduces the environmental impact. Besides mobile phone repairs, Fix Phones provides discounts, amazing repair offers and has several other perks for our clients from all over Adelaide which makes us the perfect choice for mobile phone repairs.
Our experts can fix all the issues with your Mac computers and laptops ranging from a broken screen to low battery life and many more.
At fix phones, we offer one of the best services for laptop repairs in Adelaide. Be it HP laptop repair or any other laptop repair service, we are proficient in it.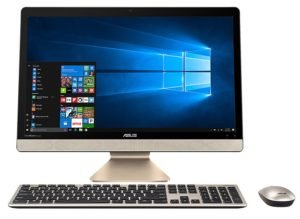 If you are looking for the best service for computer repairs in Adelaide, Fix Phones is the best place. Our technicians can repair all hardware and software-related issues with ease for you.
Gadgets
Any problem in gadgets like Mp3 Players/iPods, PS3/PS4, and other game consoles can be fixed at Fix Phones with a warranty.
Trusted cell phone repair shop in Adelaide
When you bring your mobile phone to Fix Phones for repair, we make sure your phone is in safe hands. Fix Phones is proud to be one of the most trusted cell phone repair shops in Adelaide, SA. Be it your android phone repair, iPhone repair, Samsung screen repair, and more.
Why pay more when your local cell phone repair shop can fix it at an affordable cost. Be sure to contact our experienced technicians who are capable of producing 100% satisfied clients in Adelaide. We have served customers in zip code 5043 and zip code 5031.
3 Things To Do Before Going For Android Phone Repairs
Before you hand over the phone to your phone repair technician, make sure of the following 3 things:
Remove Your Sim Card

Create a Full BackUp

Remove Security Locks
It saves both clients' and technicians' time and ensures safety in case any mishappenings occur. 
What are you waiting for?
Don't wait another minute, get your phone, iPhone, iPad, tablet, or laptop fixed with Fix Phones – Your No. 1 choice for phone repairs Adelaide.
We are waiting to serve you in both locations:
Our Testimonials
See what our customers are saying about us
– Colin Pascoe
After contacting HP support and finding out I probably had a HDD problem I took my laptop to Fix Phones. Service was excellent. They got back to me within a couple of hours having assessed the problem, gave me quote for repairs and then had it ready next morning. They replaced the HDD with a superior SSD so now my laptop is faster than previously. Very happy with end result and the price was cheaper than going through HP and much quicker.
– Willa Cather
Recommended and best in Adelaide. They repaired my iPhone 7 Plus for a really low cost. I am completely satisfied with the repair and my iPhone is still working really well. I am definitely suggest all my friends and family to visit Fix Phones for any repair.
– Peter White
Very prompt service. Excellent job done on 8 year old MacBook Pro.
– Pratima Adhikari
I am really happy I found out about Fix Phones. I was searching for a professional and good value mobile phone repair shop in Adelaide. Thank you guys and Jimmy for repairing my iPhone 11 in such a short notice. Really appreciate your service and best thing is that I felt very comfortable with the pricing. Definitely recommend to anyone who is looking for quality repairs. I also love your customer support's quick response in every social media platforms too. Good Luck!
– Tylerr Monroe
I am happy to write my Samsung mobile phone that was not working quite well because of the battery damage is now working all fine after 1 month of repair. I still have my warranty active. Since the Samsung battery replacement was done using a genuine one, I think that I won't have to use the warranty. Thank you Fix Phones for my Samsung mobile phone repair. I really liked the service and how quick it was.
– Kym Mart
Fixed my iPad fast. Will come back.
– Emma Heidenreich
Really grateful to Fix Phones for their excellent, timely and quality service. Fix Phones repaired my IPhone XS screen for a significantly more affordable price than all the other retailers I phoned and they included a screen protector too. Excellent value for money and will definitely be recommending them.
Phone Repairs
FAQs
We can Solve your Hardware and Software Problems. Fix Phones provides the best solution and technical assistance to customers in zipcode 5043.
3+ Years of
Experience
We are proud of our victories and achievements
10000+
Devices Repaired
Want to Fix Your?
Explore Our
Location!
We are proud to serve our customers at:
695 Marion Rd, Ascot Park SA 5043, Australia
What We Do
Mobile Phone Repairs Adelaide
Fix Phones Marion Working Time
MONDAY – FRIDAY: 9:30am – 4:00pm

SATURDAY: Closed

SUNDAY: Closed