iPhone X Screen Repair
Have you broken your iPhone X screen and need a repair?

Are you looking for iPhone X screen replacement in Adelaide?
Fix Phones is there to fix your problem. We are the best iPhone X screen repair shop in Adelaide. We are always there for iPhone X screen replacement in no more than an hour. After the repair, you will get back your phone with a much clearer display. Trust us.
Screen replacement will resolve the following issues:
Cracked or broken glass.
Unresponsive touch screen.
Yellow tint, white spots or discoloration on your iPhone display.
Your iPhone flickers.
It has lines running through the display horizontally or vertically.
You can't slide to unlock your iPhone screen.
Light leaks near the top corner of your iPhone screen (usually noticeable in the dark).
Your iPhone screen has dead pixels.
LCD seems to be "washed" out.
No matter how careful you are with handling your iPhone, a slip of the iPhone from your hand is enough to take your breath away. iPhone's are vulnerable to having cracked screens and broken LCD's from just a small accident. In order to protect your iPhone against these damages, we suggest you get a good quality case, such as OtterBox Defender or the Griffin Survivor.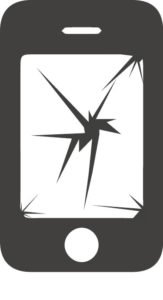 Cost:- $150
Repair time:- 30 minutes to 1 Hour
Quality:- Genuine OEM or High Capacity polarised screens will be installed
Warranty:- 100 days warranty