iPad Mini 2screen Replacement/Repair
Did you break your iPad Mini 2 Screen? Yes. Ouch, that must have hurt.
Fix Phones is the best iPad Mini 2screen repair shop in Adelaide. We are always there to provide you iPad Mini 2 screen replacement. It takes no more than an hour. After the repair, you will get back your phone with a much clearer display. Trust us.
No matter how careful you are with handling your iPad, a slip of the iPad from your hand is enough to take your breath away. iPad's are vulnerable to having cracked screens and broken LCD's from just a small accident. In order to protect your iPad against these damages, we suggest you get a good quality case, such as OtterBox Defender or the Griffin Survivor.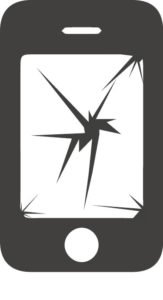 Cost:- $180
Repair time:- 30 minutes to 1 Hour
Quality:- Genuine OEM or High Capacity polarised screens will be installed
Warranty:- 100 days warranty