Fix Phones is a phone repairs shop in Adelaide. We provide all phone repair services to our customers at Adelaide. If you need any help with your cell phone repair or mobile phone repair contact Fix Phones. We fix both Android phones and Apple iPhone.
At Fix Phones, we offer the most affordable mobile phone screen repair and iPhone screen repair cost in Adelaide. Also, our Samsung phone repairs in Adelaide are the best and the cheapest.
We provide FREE quotes and are always happy to answer any questions you have!
If you have any questions like "best phone repairs near me" or "phone repairs in Marion Road", we have the answer for you. At Fix Phones, we provide the best phone screen repairs near Adelaide and iPhone screen repair in Adelaide. Our customers appreciate our service and we offer the best phone repairs and iPhone repairs in Adelaide.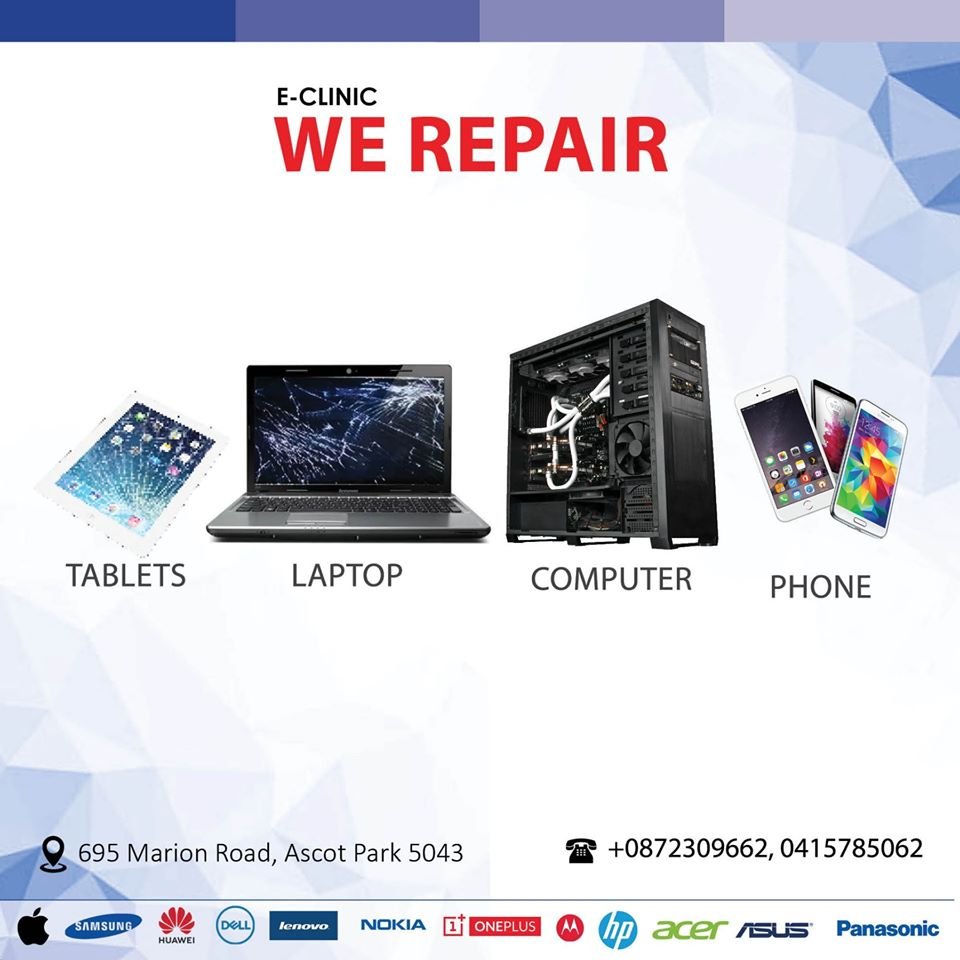 How much does it cost to fix a phone?
At Fix Phones, we fix your phone, iPhone, laptop, tablet, computers, and other gadgets at an affordable price. You can check the phone repair price here.
How much does it cost to repalce a screen on a phone?
Replacing a cracked phone screen does not cost much at FIx Phones. We have a lot of offers and discounts to offer you.
Moreover, you get to enjoy the warranty service for our phone screen repairs.
How can I fix my phones online?
You can call Fix Phones at 0415 785 062 to get any advice related to the problems with your phone.
Can I trust Fix Phones with my phone repairs and personal data in it??
We are a trustworthy company and we care about the personal data that they might have in their phones, laptops, or computers. We never tamper with the data and privacy of our customers.
Laptop Repairs, Phone Repairs, iPhone Repairs, Computer Repair
Get Warranty for All Phone Repairs
Phone Repairs in 1 Hour
Get Bulk Discount
Fix Phones offers you the best phone repair services at a cheap price. We care about our customer satisfaction. Our phone repair is one of the best in Adelaide. We offer you a warranty as well as free assessment prior to repair.
Contact Fix Phones at  0415 785 062 for more information.
No Fix No Fees Policy
Free Assessments and Quotes Prior to Repairs
Special Discount & Rates
100 days Warranty
Certified Repair Technicians
Genuine Parts
Affordable Repairs
Quick Turnaround
Same Day Repairs
Live chat support 24 x 7